Who we are
About Us
As one of the true pioneers in Liquefied Petroleum Gas (LPG) solutions, NGC Energy is constantly exploring into other forms of industrial gases & energy solutions. In collaboration with our parent company stationed in Oman, we are continuously raising the bar in providing end-to-end energy solutions. As experts in the LPG industry, we have the technical support and experience to raise our standards and remain as one of the leading players in the industry. Our success stems from our core values of integrity, safety and reliability. We are committed to energizing your homes and businesses, as we pledge to bring further value by delivering eco-friendly, safe and convenient solutions to our customers across the nation. We are NGC Energy and we are Energizing the Nation.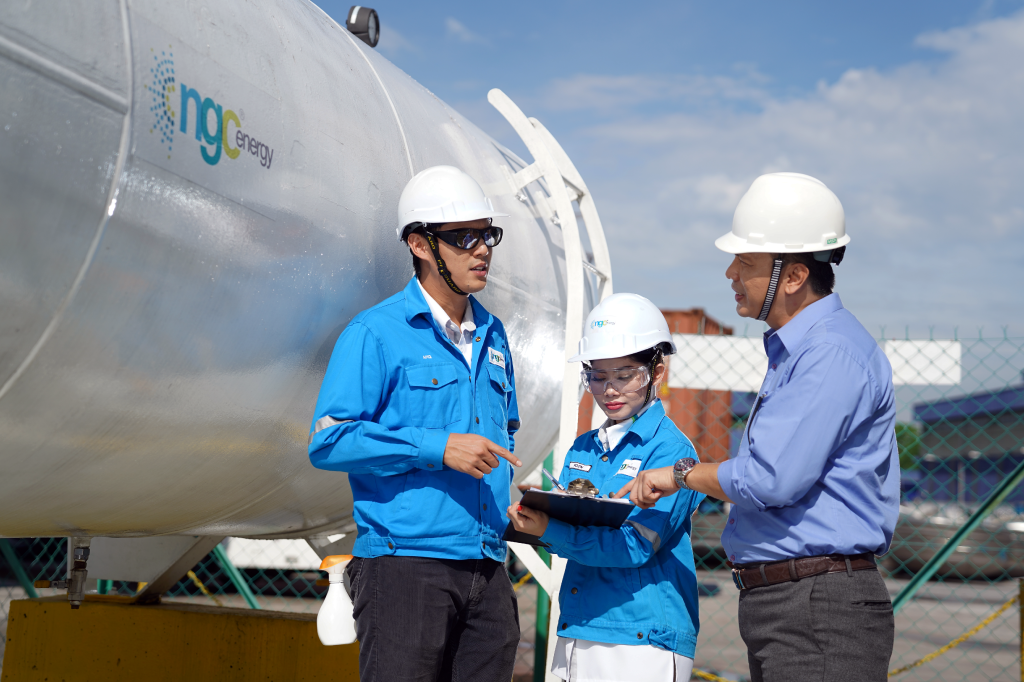 Heritage
For decades, NGC Energy continues to deliver high quality products and solutions while maintaining high safety standards to our customers. This is evident in Malaysia's continued faith in our iconic yellow cylinders.
Our Commitment To You
At the heart of it all, our people is what makes NGC Energy an outstanding pillar in the community. Our dedication and willingness to assist our customers every step of the way is shown in how we treat our customers. At NGC Energy, our team of experts are also trained and experienced to assist you in your energy needs.
For any enquiries, please contact our Customer Service Line at
1300-88-5808
. We look forward to hearing from you.
Contact Us
OUR MISSION AND VISION

Our Vision
NGC Energy aims to be a leading world-class energy company by delivering innovative and effective solutions & services to all customer segments globally.
Our Mission
We will accomplish our vision by:
Maximising values to shareholders by ensuring sustainable and profitable growth.


Delighting the customers by attending to their needs with reliable, quality products and value-added services.


Executing lean and robust systems through continuous improvement aligned to good governance and high HSSE standards.


Attracting and retaining diversified talents by investing in personal and professional development towards building employee affiliation.


CORPORATE GOVERNANCE
At NGC Energy, we ensure that the company's business and its affairs are in strict adherence to the doctrine and principles of good corporate governance. We make appropriate disclosures of our performance and operations by law and the relevant authorities. This is also evident in our continued cooperation with the Department of Safety and Health Malaysia (DOSH) and The Energy Commission Malaysia (EC).
Our mandate is closely tied to the Government's development aspirations. This guides our investment and operational approach; while ensuring consistency to our overall operations.