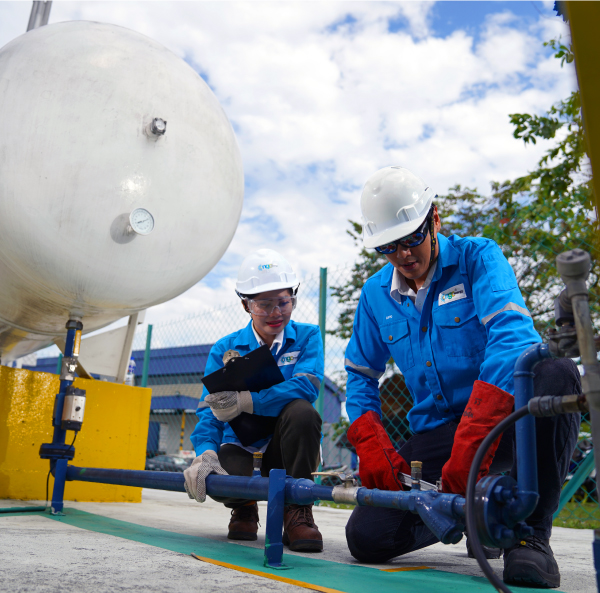 More Than Just A Product
As one of the main pioneers in the oil and gas business, NGC Energy goes beyond merely supplying LPG. As professionals in industrial gases, we provide a variety of technical support, such as maintenance & consultation. Our team maintains a level of technical knowledge that is higher than the industry standards to ensure your gas system is optimized for peak efficiency & safety.
Gas System Support: Technical Services + Maintenance
Pre-engineering & Consultation

Detailed planning and drawing of schematics to ensure gas Tanks are in line with authority guidelines.

License Application & Authority Approval

Comprehensive guide by Technical Service Team in regards to documents needed for Approval and Permit to install the preferred gas tank.

Safety & Efficiency Optimized

Preventive maintenance and gas equipment replacement service for a worry-free working environment while maximizing efficiency.

On Site Installation & Modifications

Tank farm and piping system installation according to the agreed design to increase overall flow rate & to maintain consistent pressure.

Flaring & Purging System

Internal and external disposal work of combustible gas for LPG storage tank and piping system, periodically Tank Re-qualification (RQ) service.
End to End Technical Expertise
Our qualified engineers and maintenance teams are always ready to serve. We maintain our competitive edge by always searching and inventing new eco-friendly and energy-efficient products and services. Not only that, through stringent quality control, we are confident our products and services meet global design, manufacturing, and safety standards.
Call us now for a free technical consultation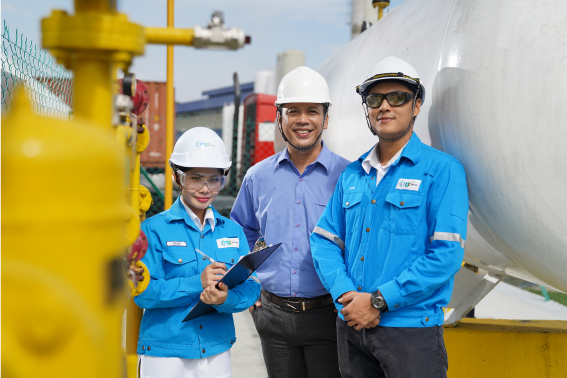 Get in touch with us
To discover more about Our LPG solutions and how it may
benefit you, kindly click here
Industrial & Commercial LPG Products