Gas System Technical Service
Gas System Technical Service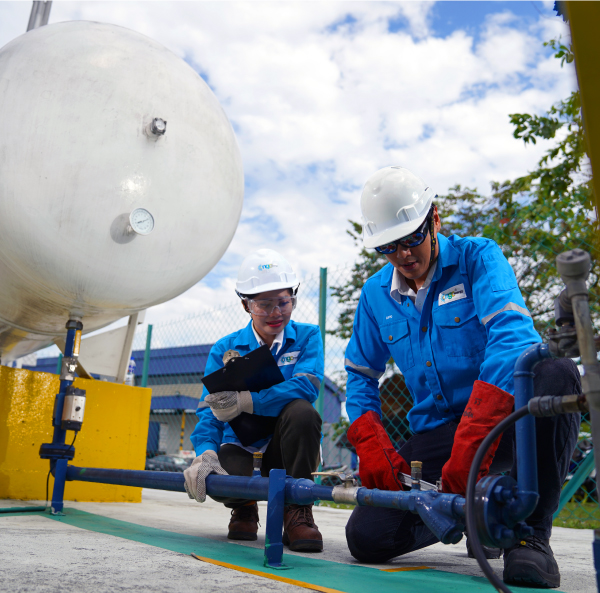 More Than Just A Product
As one of the main pioneers in the oil and gas industry, NGC Energy goes beyond merely supplying LPG. As professionals in industrial commercial gases, we provide one-stop solutions for all gas related products and services such as maintenance and consultation.
Our professional team of technicians maintain a level of technical knowledge that is higher than the industry standards to ensure your gas system is optimized for peak efficiency and safety.
With the accumulated experience in this field, we have been extending our capabilities to cater to all needs thoroughly by introducing a new business department that focuses on mechanical and technical proficiency for any kind of gas system and piping works.
Gas System Support: Technical Services + Maintenance
Pre-engineering & Consultation

Our experienced and trained engineers will evaluate your current gas system and from there, plan and draw out the details to fit your needs.

License Application & Authority Approval

Before proceeding to any installation, piping or gas extension works, all schematics, design and commissioning of your gas system will have to comply to the safety and technical requirements.

Installation & Modifications

We will take you through the process of the overall gas system design to the calculation of the gas usage needed based on the tank farm in the premise.

Maintenance & Services

Gas or pipe system tests need to be conducted with the right pressure measuring equipment in order to improve the safety of everyone while meeting the legal requirements.

LPG Tank Requalification (RQ)

All LPG or pressure tanks are required to undergo inspections every 10 years to detect the corrosion rate, remaining lifespan of the tank and calculation of required thickness.

Pipeline Cleaning & Testing

Your piping system or installation needs to be inspected, tested and certified every two (2) years or when needed as set by the authorities

Gas Equipment Supply & Rental

All our materials and design of gas equipment is in compliance with the requirements as issued by the Commission.
Powering Businesses In The Industrial Sector
We are a one-stop energy solutions provider that provides customers a hassle-free user experience. We go beyond merely supplying LPG, but we also provide professional advice and maintenance services. We are the go-to experts in LPG.
You can count on us to provide assistance for the following industries: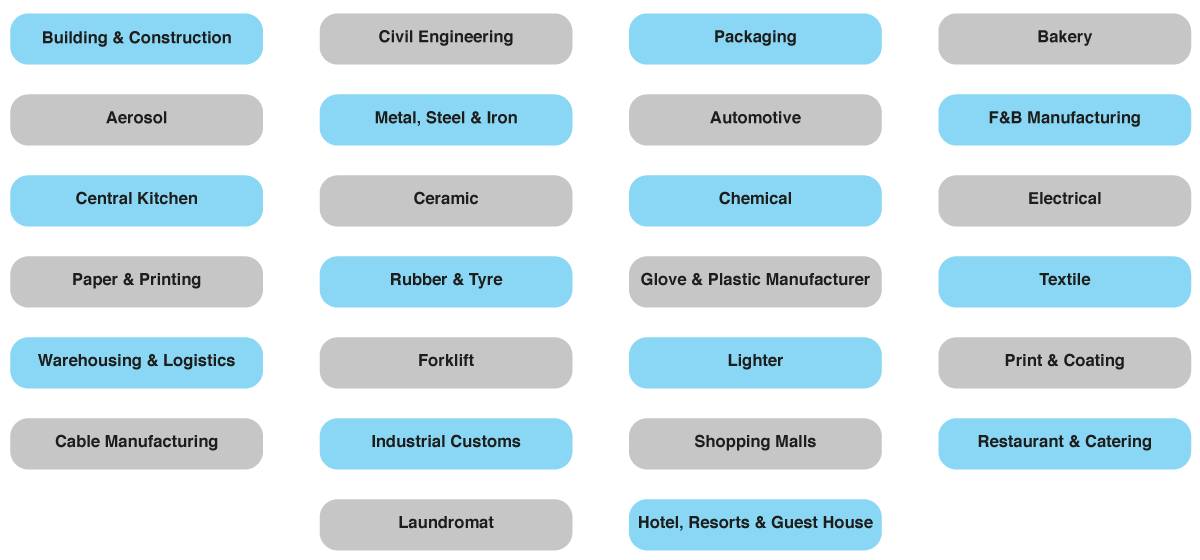 End to End Technical Expertise
Our qualified engineers and maintenance teams are always ready to serve. We maintain our competitive edge by always searching and inventing new eco-friendly and energy-efficient products and services. Not only that, through stringent quality control, we are confident our products and services meet global design, manufacturing, and safety standards.
Call us now for a free technical consultation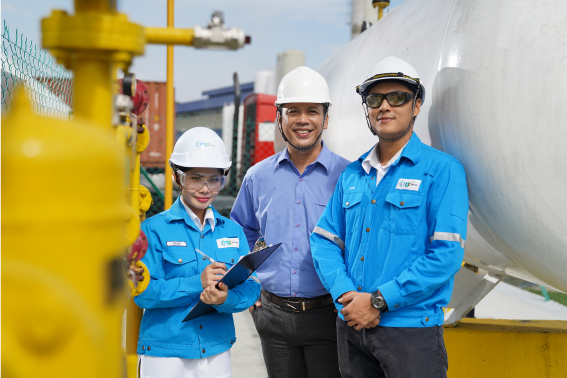 Get in touch with us
To discover more about Our LPG solutions and how it may
benefit you, kindly click here
Industrial & Commercial LPG Products